2021 Conference Programme
Library couldn't be loaded. It might not be active.
Where clinical training is just the beginning!
Acute General Medicine is returning to the ExCeL this November! The team is busy putting together the most insightful programme yet - in addition, we'll deliver five new hands-on training features to (safely) deliver our attendees an irreplaceable in-person practical experience.
The 2021 programme will be led by world-class speakers from each clinical specialty below:
Cardiology | Critical Care | Diabetes & Endocrinology | Elderly Medicine | Emergency Medicine | Gastroenterology | Haematology | Hot Topics | Medical Essentials | Neurology | Renal Medicine | Respiratory Medicine | Rheumatology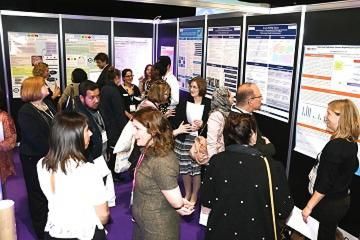 At Acute & General Medicine you'll have complete flexibility to design your own itinerary of seminars from the above streams with hands-on training workshops.
Keep in touch by signing up to the AGM eNewsletter where news of the most comprehensive and relevant clinical topics for CPD, expert-led clinical guidance and content that could transform your patients outcomes will be revealed.