Venture Partnership
Hall: N12 - N19 Stand: C55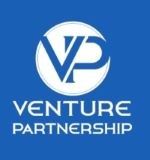 Venture Partnership excels in medical recruitment, seamlessly channeling proficient doctors into pivotal roles within the NHS. Our presence at the AGM conference underscores our continuous endeavor to foster substantial partnerships, ensuring the NHS is bolstered by a contingent of highly-skilled medical practitioners ready to make a significant impact.
Address
The Atrium
The Airium 1 Harefield Road
Uxbridge
UB8 1EX
United Kingdom
Venture Partnership, a premier medical recruitment agency, is set to join the AGM Conference, showcasing its commitment to linking NHS trusts with exemplary medical professionals across the UK.