04 Aug 2022
Interview with Mike Blaber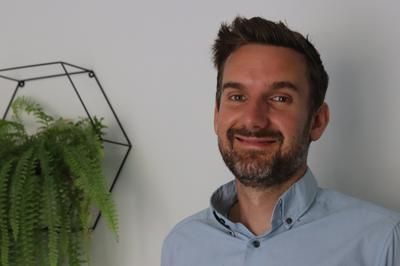 Can you tell me about yourself and your job role?
I'm Mike Blaber, I'm a consultant in palliative Medicine and I work in Sandwell and West Birmingham (SWBH) NHS trust, we have a team of doctors, CNS'S, therapists and other nurse's that we work with. We see patients both in the community and in the two acute hospitals that are in our trust. I am also the wellbeing lead for junior doctors in our trust and have been doing this for a few years. I have a wife and three daughters, so am totally outnumbered at home. We very much enjoyed watching the lionesses bringing the football home on Sunday.
Can you tell me why you are speaking at Acute & General Medicine, what you will be speaking about and a sneak preview of your session?
It is a great privilege to be able to speak at this year's AGM. One of the things I love about palliative medicine is the opportunity to collaborate with lots of different specialties which is key to delivering excellent end of life care and palliative care.
I'm looking forward to coming to learn from other colleagues and to go to several sessions. And of course, to discuss our topic area that we have entitled "Uncertainty, choice and consequences – living with dying on the acute medical unit". Really what we want to do is unpack the complexities of where palliative medicine and acute medicine come together and explore how that is experienced by all those who are involved in that moment, from the patients, to relatives, to the staff. Uncertainty is an everyday experience in medicine. How we navigate that uncertainty and empower informed choices can lead to various consequences, impacting on the wellbeing of all involved.
So, we will be talking a about handling uncertainty, how we access patient preferences and ways in which we are able to make decisions that best reflect what patients really want, to arrive at the best result possible.
Why is this topic important to be speaking about?
Anyone who works in an acute medical unit or in an acute hospital will be looking after patients approaching the end of their life. We know that a significant proportion of patients die in hospital and yet most people, if they had the choice would rather be at home or elsewhere for their final days. Really, we are wanting to bring that challenge to the table as we think about how we deliver excellent patient care in the acute setting and how we can integrate that into the community to empower patients to be where they want to be at the end of life. We're also conscious that working in the NHS can be 'messy', particularly when engaging with different perspectives and expectations around end-of-life care. So, it's important to consider how we sustain our own wellbeing too.
What are you looking forward to at Acute & General Medicine 2022?
It will certainly be great to network and meet other healthcare professionals and to learn from the various sessions taking place. We're also excited to have interaction during our sessions. We'll share our set up at SWBH, focussing on the integrated care between the acute and community setting, including the work Dr Tom Knight has led called the 'Epicentre'. This is about delivering acute care at home which has an overlap into palliative care. I'm looking forward to the collaboration between colleagues and having a robust conversation about what it means to live with dying in acute medicine.